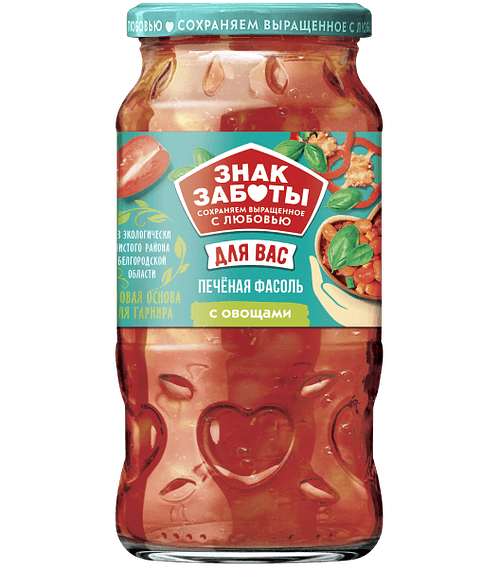 Baked Beans with Vegetables
Ingridients
white beans, drinking water, tomato paste, sugar, salt, refined deodorized vegetable oil, paprika, carrots, sweet garlic pepper, onion, ground red pepper, ground allspice.
What could be better than a can of Care Mark Baked Beans? Only a can of Baked Beans with Vegetables, of course! With vegetables grown in the freshness of Belgorod fields, with love and care for your health.
As a sign of concern for your taste preferences, we have added the position "Baked Beans with Vegetables". The can you are looking at has absorbed all the benefits of an ecologically clean area of the Belgorod region. It is here we work to deliver a hearty, and most importantly, a healthy snack to your table.