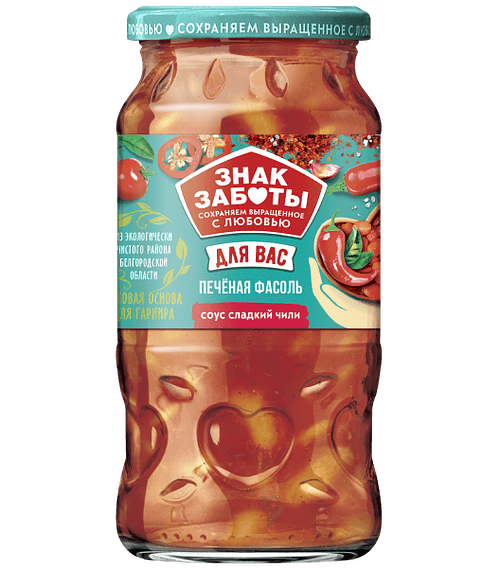 Baked beans in Sweet Chili sauce
Ingridients
white beans, drinking water, tomato paste, sugar, refined deodorized vegetable oil, sweet pepper, salt, garlic, red chili pepper.
We have developed this taste for those who want to diversify their everyday life with exotic sensations at the dining table.
By purchasing a jar of such a dish, you get a ticket for a gastronomic journey in which you will visit a wide range of zesty areas of taste. The pleasant pungency of chili, which is easily played up by sweet notes, will encourage you to experience this taste again and again.
Expand the taste palette of your dishes with a bright play of familiar ingredients in the original spicy sauce from the "Care Mark".