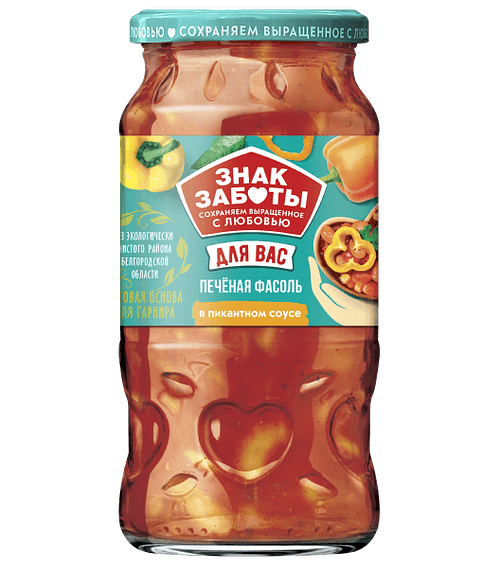 Baked Beans in a Spicy Sauce
Ingridients
white beans, drinking water, tomato paste, sugar, salt, refined deodorized vegetable oil, dried paprika, dried onion, ground allspice, garlic, cloves, coriander, cinnamon.
«Baked Beans in a Spicy Sauce» ounds as mouth-watering as it looks. This is a healthy and delicious dish, familiar to us since childhood. Ready to use as an independent product, as well as an indispensable ingredient for your culinary masterpieces.
The signature spicy sauce in combination with fresh legumes grown in our fields will not leave even the most notorious gourmet indifferent.