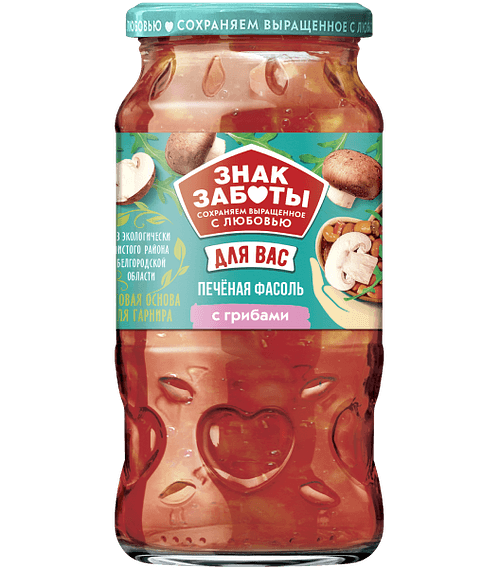 Baked Beans with Mushrooms
Ingridients
white beans, drinking water, tomato paste, sugar, salt, refined deodorized vegetable oil, mushrooms, carrots, sweet pepper, dried onion, ground allspice, garlic.
A delicious and satisfying snack, a side dish or a nutritional supplement to meat? It's up to you to choose!
Thanks to our unique production technologies, baked beans do not lose their freshness and useful properties, and carefully grown young champignons perfectly complement it, giving a delicate mushroom taste.
Care Mark Baked Beans with Mushrooms are the freshness of the Belgorod fields, carefully preserved in a can.