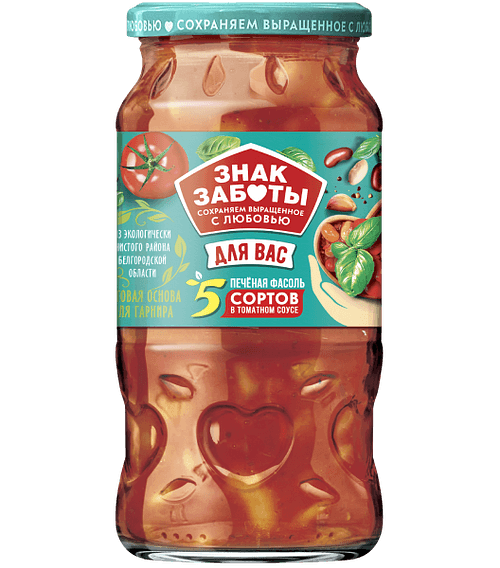 Baked beans «5 varieties» in tomato sauce
Ingridients
beans (white beans, variegated beans, red beans, sugar beans, Kidney beans) drinking water, tomato paste, sugar, refined deodorized vegetable oil, onion, garlic, salt, garlic, ground allspice.
The wealth of our best members of the bean family within the «Care Mark».
Prepared according to a special recipe, each jar of this dish contains a storehouse of useful substances. After all, it contains as many as five varieties of selected beans grown under our strict control. It is great as an independent meal or as a side to a meat dish.
Try the new «Care Mark» taste, created for connoisseurs of exquisite tastes and the pristine benefits of nature.