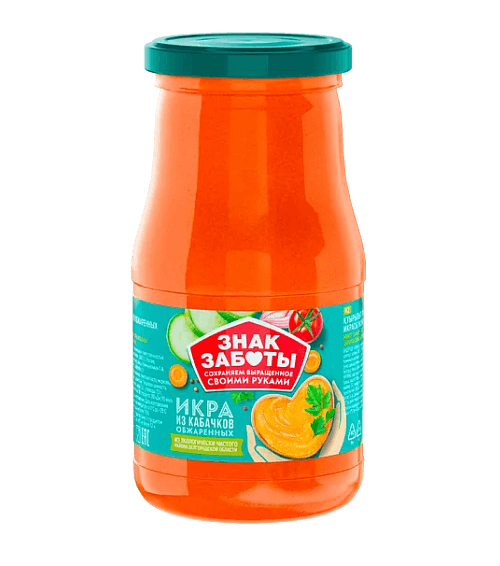 Squash Spread
Ingridients
zucchini, onion, sunflower oil, tomato paste, carrot, salt, flour, black pepper, all spice.
Squash Spread is a treat known and loved since childhood.
In addition, it contains a large amount of potassium and vitamin C (about 30% of the daily value per 100g), and is also considered the healthiest option for both adults and children.
Try Care Mark Squash Spread cooked according to a recipe that has been carefully tested by us and time.